Different Ways To Use Console Tables
Console tables can be placed strategically throughout your home for function and style, but mostly for style. Some console tables provide additional storage while others are a finishing touch. Below are 3 different ways TMX Designs has styled console tables.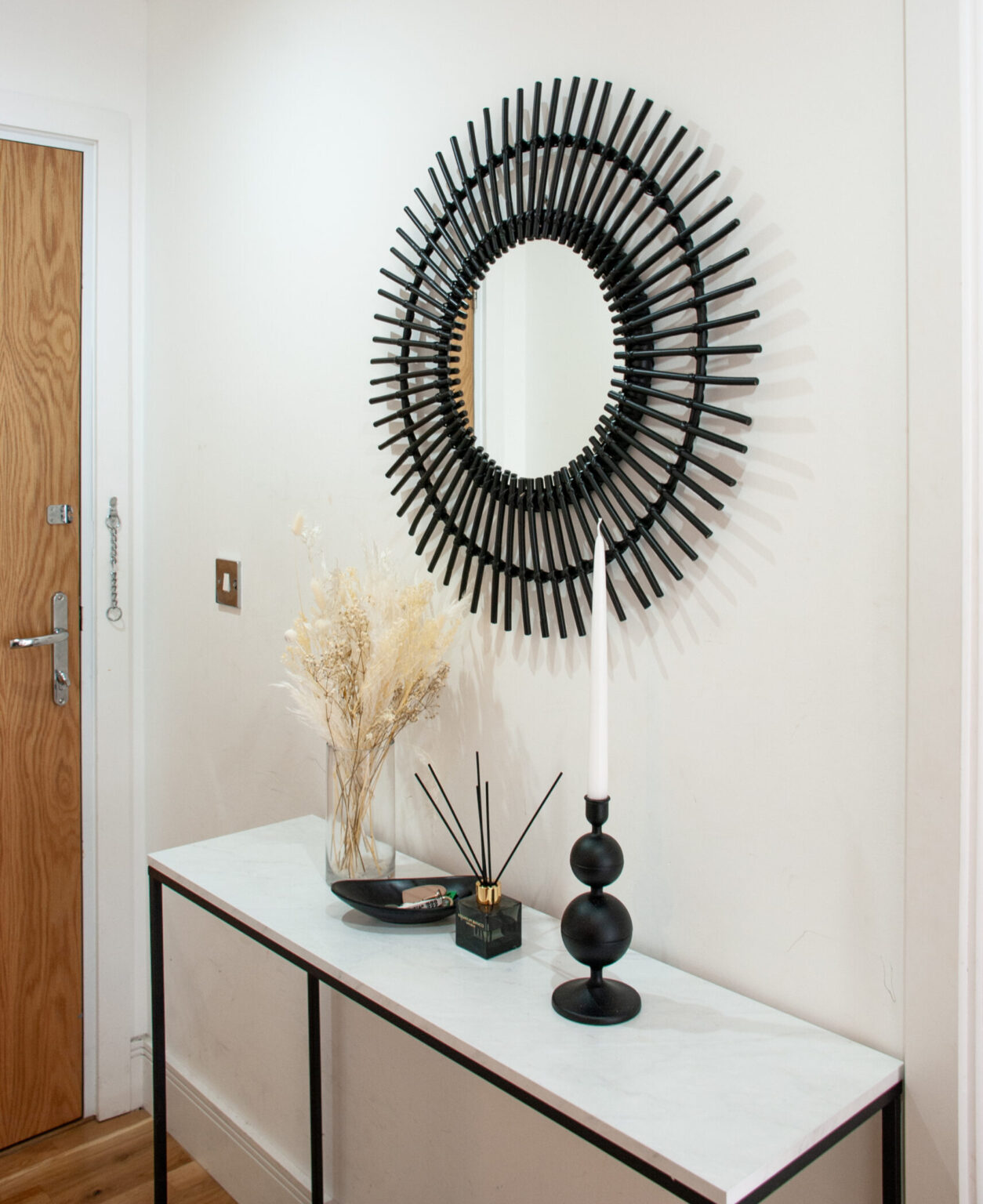 Entryways are the most common space to place console tables. They are part of the first impression of your home, so you want it to be warm and welcoming. Make optimum use of the space by creating a look that is both sophisticated  and functional. The example above from Boho Bliss Project features a vase with dry flowers, a diffuser for aroma, and a small bowl for keys. Linear console tables also allow you to take advantage of the space underneath for additional storage underneath. A hook or two could easily be added for scarves, hats, and handbags.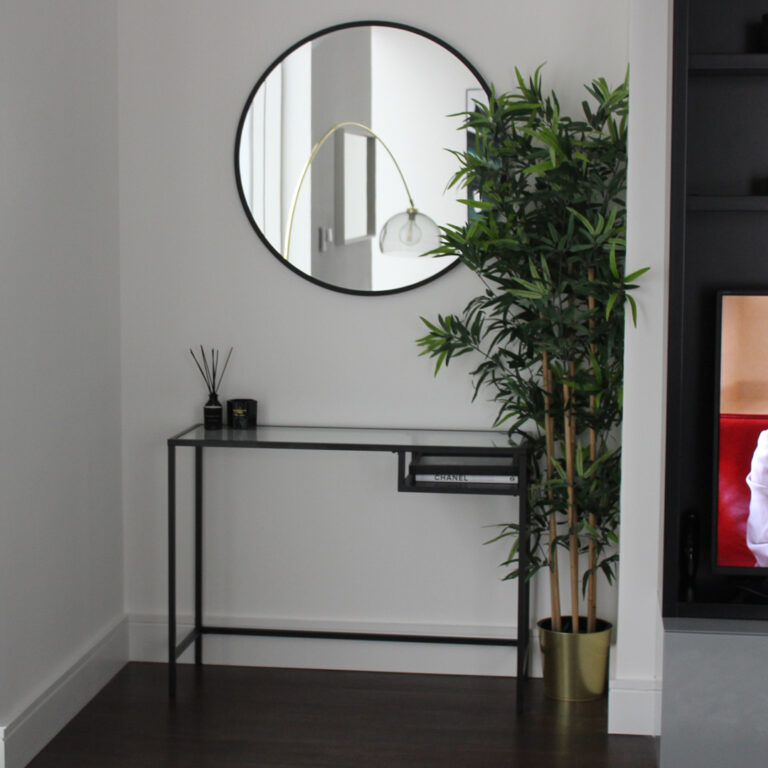 Your living room is where you gather with friends and family. You want it to be the perfect balance of comfort and style. Glam up your space with a classy console table. If your walls are a neutral tone, create contrast with an accented console table.
As seen in Luxury London Apartment, this living room features an alcove. Console tables are a perfect  way to bring this empty space to life.  You can also pair it with a mirror or art piece for more character .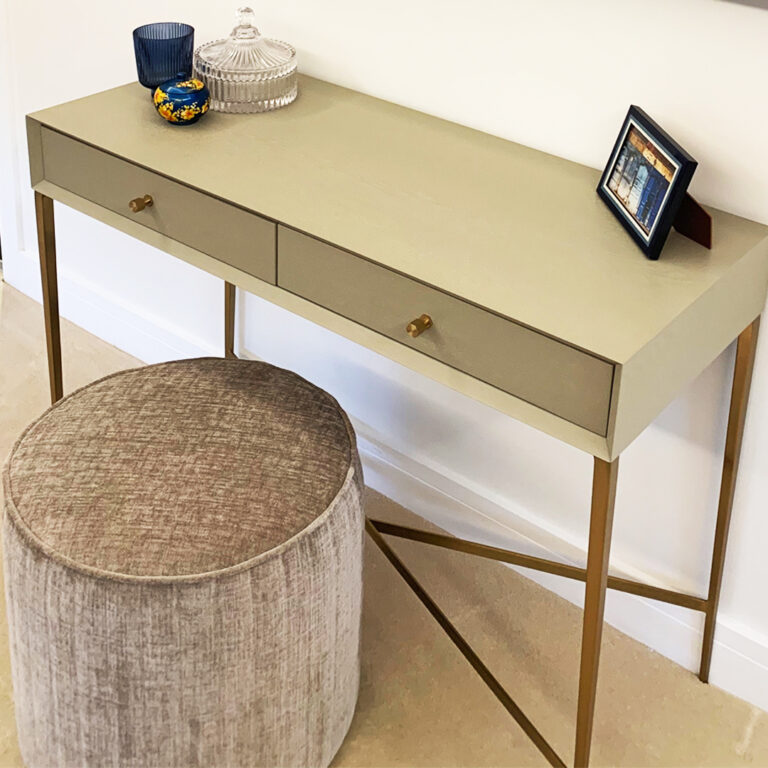 A console table that doubles as a vanity is an excellent option in bedrooms that have limited space. This idea was used for Sheringham Show Home Project. You can store all your essential items such as hair accessories and makeup. You can even add jewellery stand on top with a decorative item or two. Just add a stool and mirror you are all set.