Date: February 2022
Service: Interior Design, Accessorising & Styling

Our design concept for this space draws inspiration from Nordic aesthetics, creating a cozy and distinctive ambiance. Through the thoughtful layering of various textures such as rattan, fringe, wool, and woven textiles, each room exudes a warm and inviting atmosphere. Additionally, pops of color are strategically incorporated into the decor, adding a dynamic touch.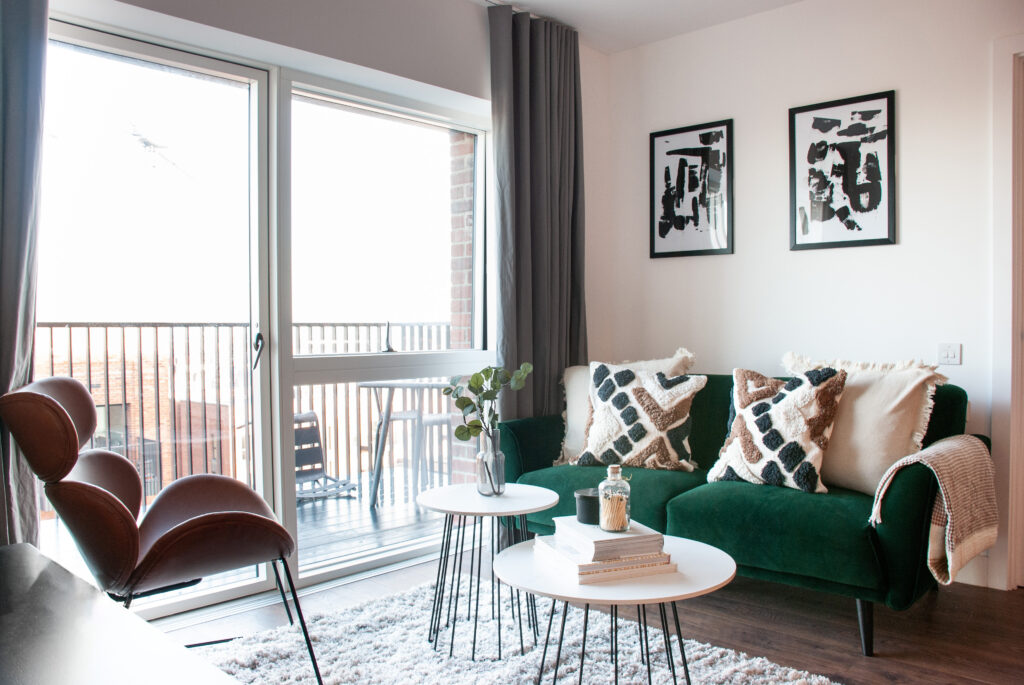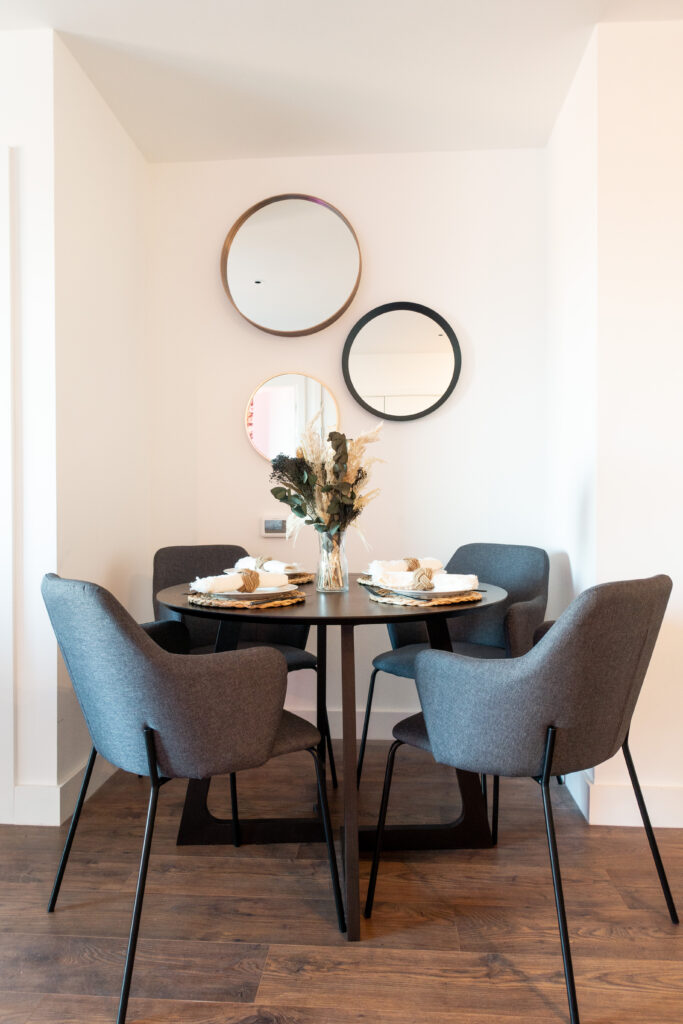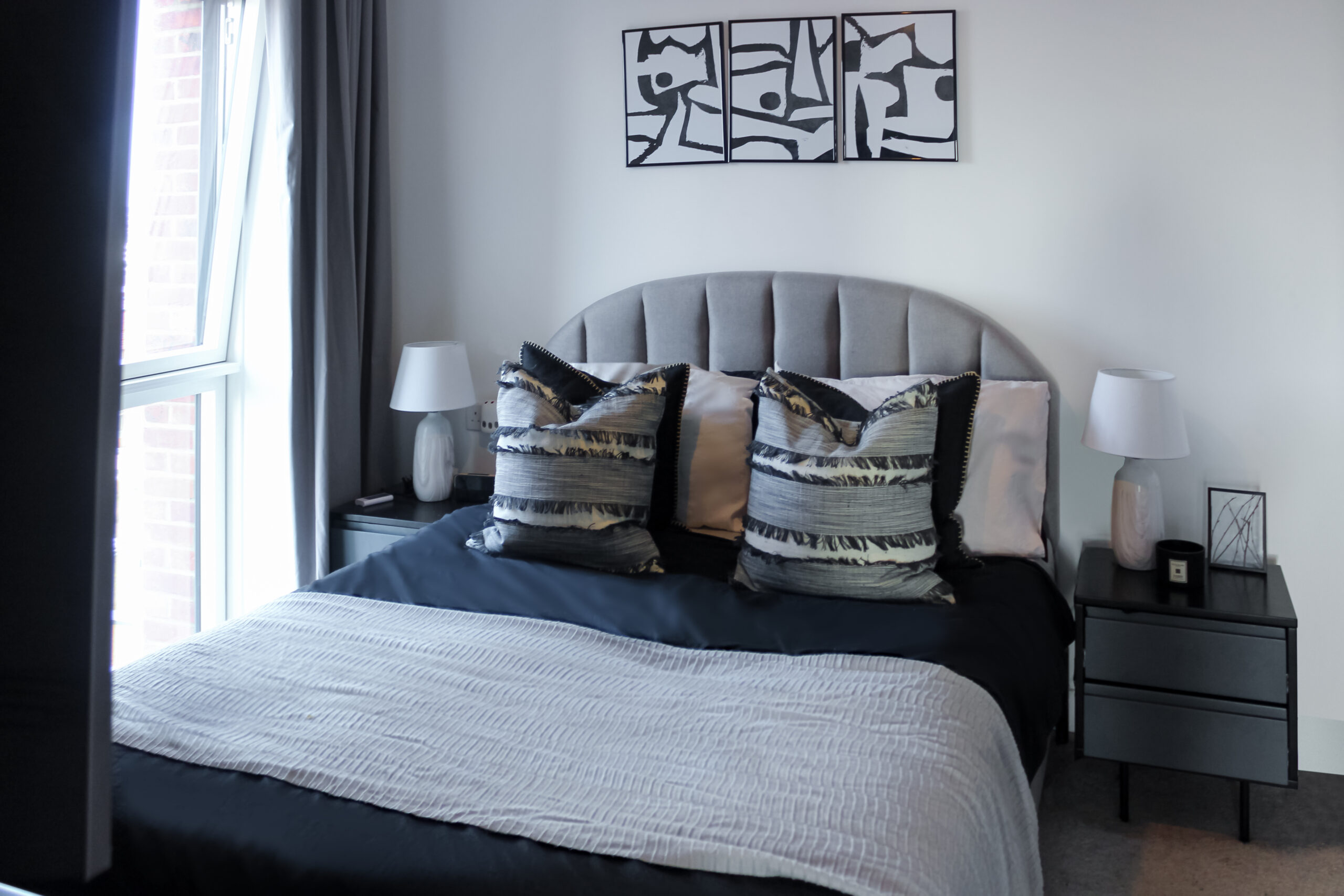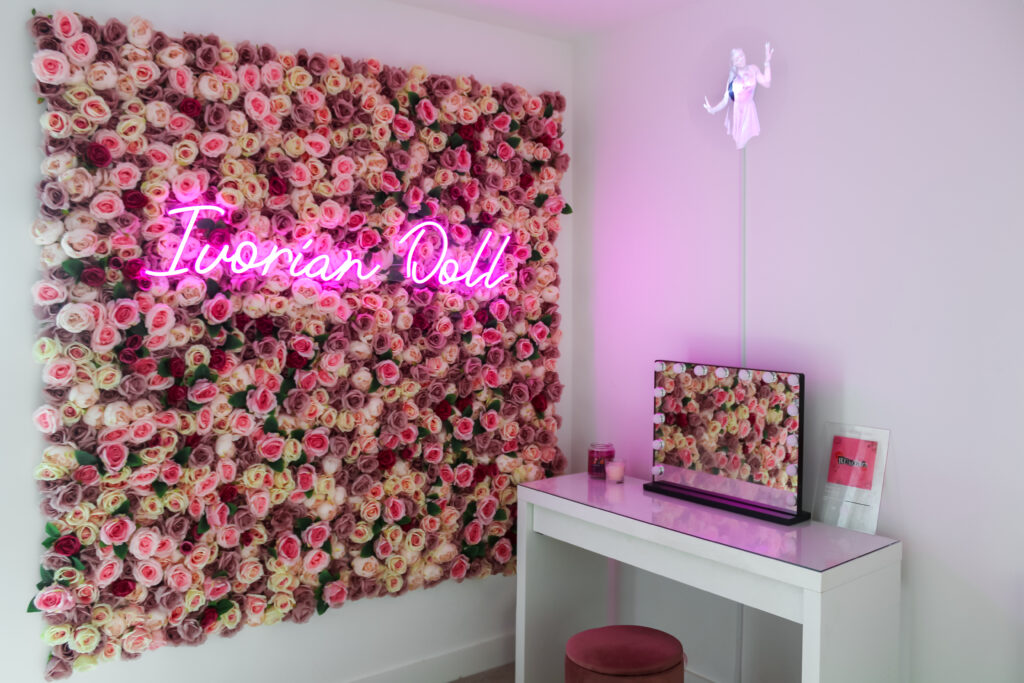 One of the bedrooms has been transformed into a vibrant pink glam room with its own unique style, distinct from the rest of the house. This space showcases a variety of custom elements, including a rug, hologram, and neon light. The hologram display features an assortment of photos and from our client's music video shoots and fashion campaigns.
Given the client's musical background, the glam room serves as the perfect space for her to style her fashions and prepare for live performances. Throughout the house, you will find prints by TMX founder Tersoo, including notable pieces such as "Deconstruction 1″  and "Deconstruction 2," which serve as striking focal points in the living room.
The glam room was featured in a documentary series called "Road, Rap, and Drill" on Channel 5 and BET. In episode 5, our client shares insights into her musical journey. To watch the episode, please click here.