4 Styling Tips for Coffee Tables
While their primary function is to provide you with somewhere to place your beverages, don't forget to style your coffee table. Whether small or large, it can be utilised to create beautiful vignettes.
Leave Space for Everyday Essentials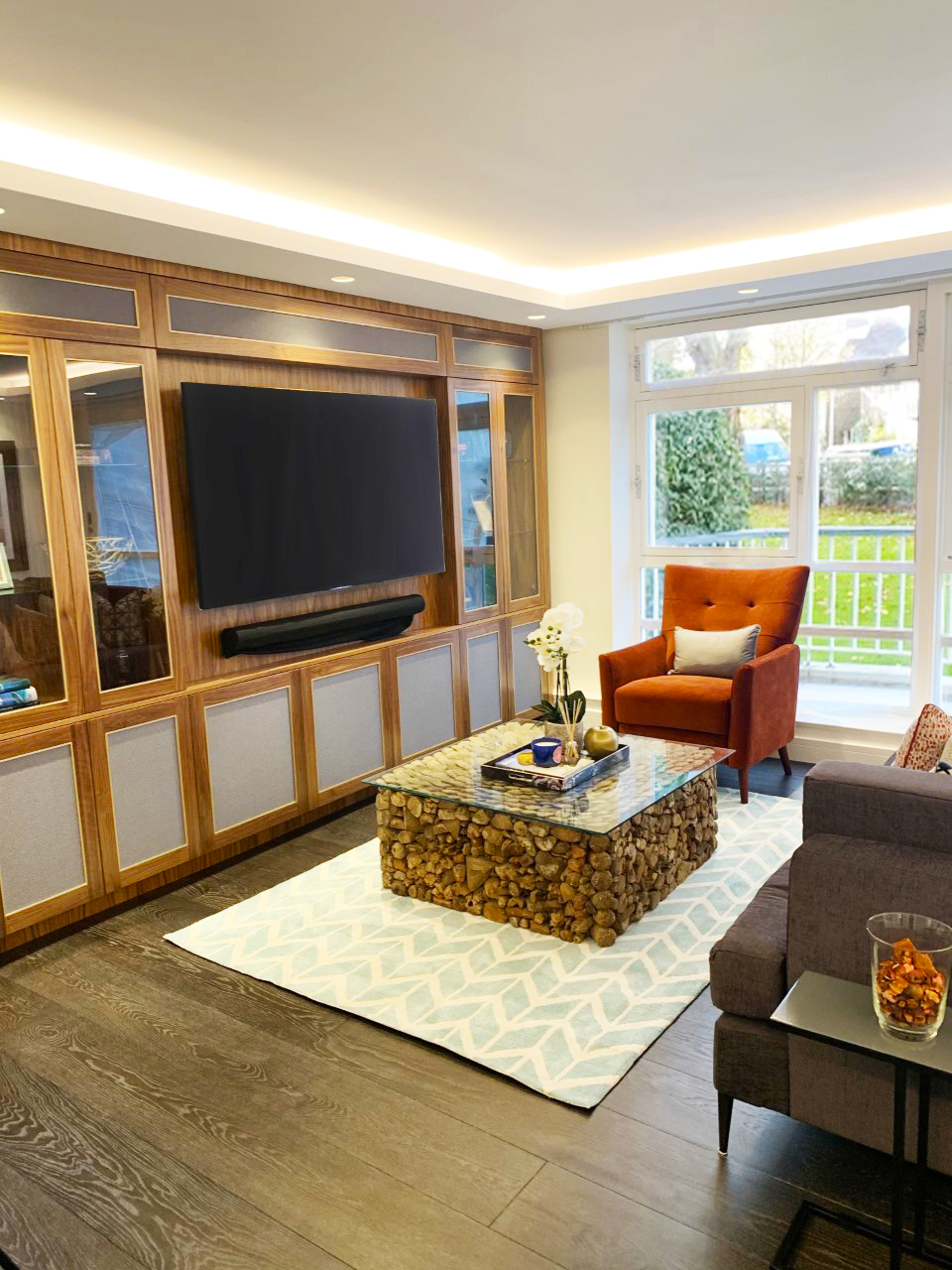 When selecting your coffee table and its décor, don't forget to consider how it will be used. If you would like to use a tall vase, consider how it will fit in the space. Will it obstruct your view while having a conversation or watching TV? You may also find a beautiful arrangement of accessories. Always think about if it will leave leave enough space for a coaster, smartphone, or the book you are reading. On that same note, consider dual-purpose items, such as elegant coasters that complement your interior.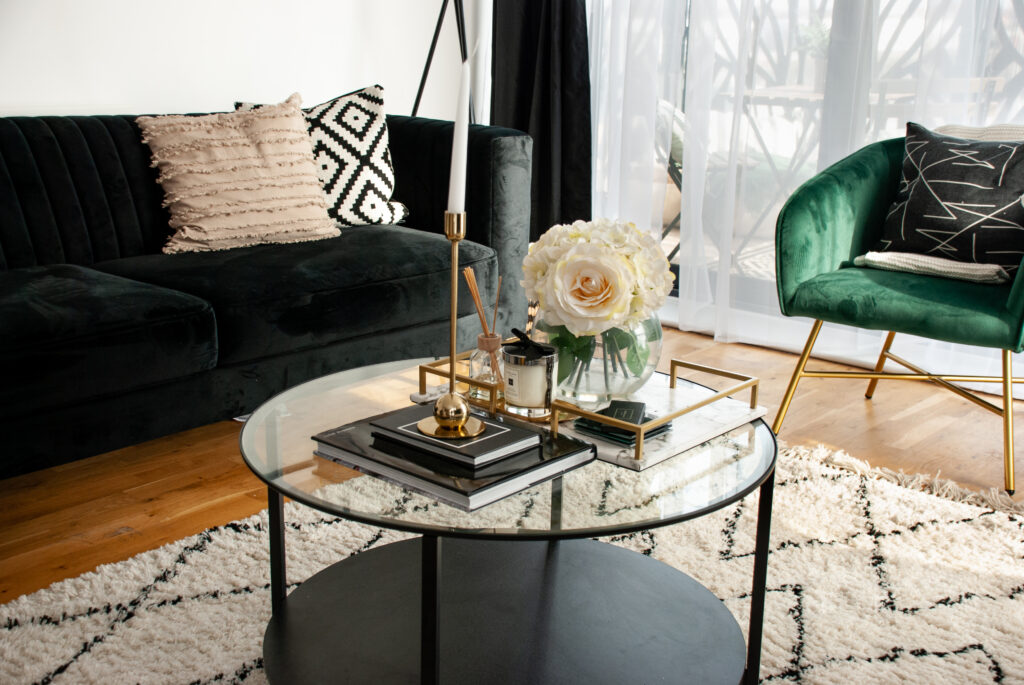 Accessorise your coffee table as you would clothing accessories—less is more. Even if you will be creating a vignette, 2 to 3 items are often enough to make an impact. Use your room's style or theme to create a complementary or contrasting look. If your design has lots of patterns, prints, or colours—take a neutral and minimal approach. If your design is neutral, select items that add a bold pop of colour or texture—even if the overall look remains minimal.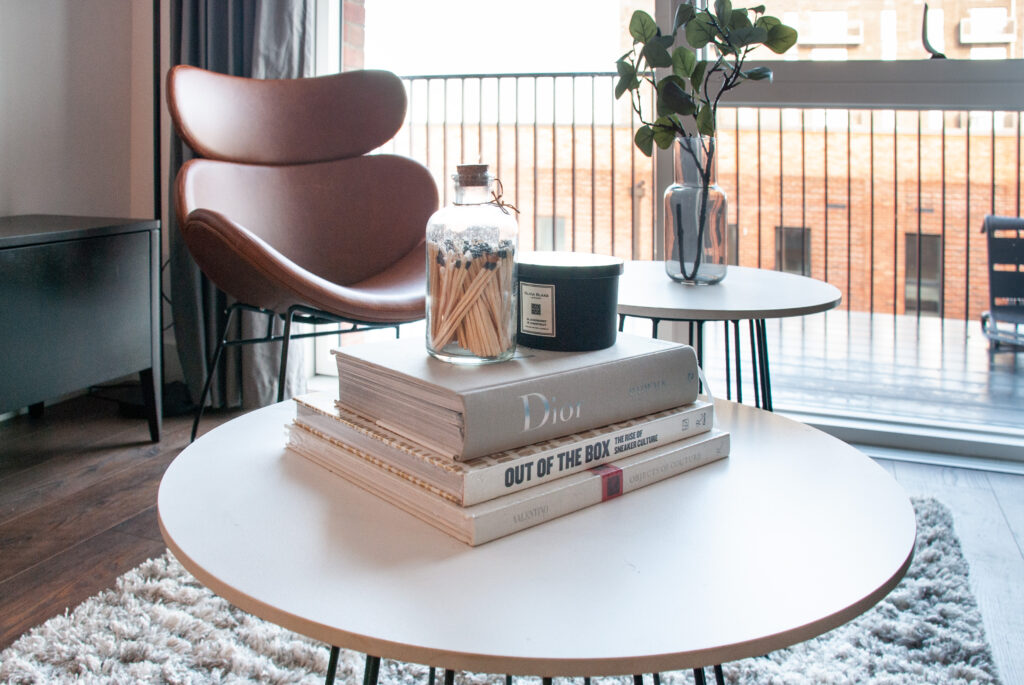 Don't forget the height, size, and scale when selecting your coffee table and accessories. It must be proportionate with your seating arrangement and room layout. In terms of height, if your ceilings are low, you can create the illusion of height with a coffee table that is purposefully low. If space is limited, consider nesting tables. For visual appeal, also consider a two-level design such as this room design for fringed and woven project. For maximum impact, a tall floral display is placed on a tall table.
Introduce an Accent Colour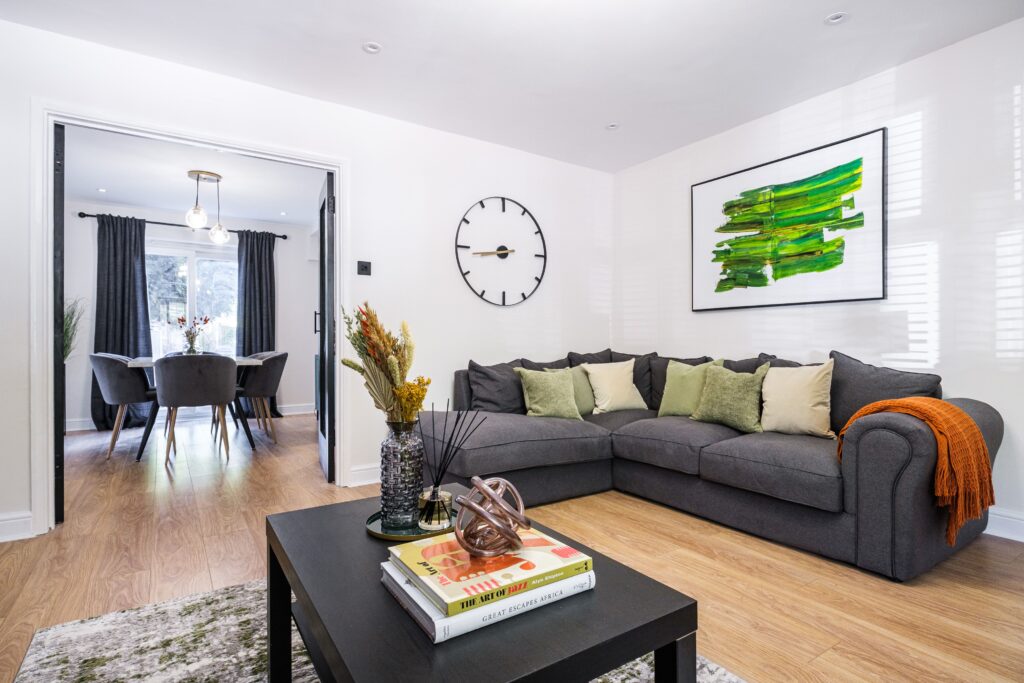 Pops of colour are often added to a room with throw pillows, artwork, and small décor. While effective, consider selecting a coffee table that introduces an accent colour. If not a colour, a pattern or texture such as marble or wood. This design tip works best in modern and minimal interiors
Most importantly, have fun with the accessories you select. As always, if you need help – TMX Designs is here